The firm was founded as a personal company in 1977 from Spiros Tzamantzas, who has been working as a custom broker since 1966. The company has met great development since then, due to its trustworthy and valid services. The company also includes six more custom brokers with vast experience in the field of insurance, transportation and custom brokering.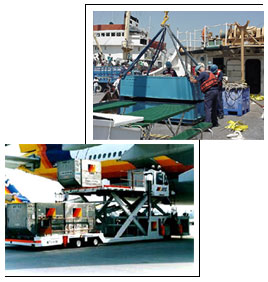 PAPADOPOULOS IOANNIS


TZAMANTZAS VASILIOS


KAMILAKIS EMMANOUIL


PANTELIADIS EYSTATHIOS


PASHALIDIS STAVROS


FOUNTARLIS APOSTOLOS


ALEKS SALLA

The vast experience and expertise of the highly capable partners have facilitated to the development of a strong brand name in the market. Among our customers' list there are included several big import, export and industrial organizations.

The company handles any kind of custom clearance, transportation, insurance, custom brokering and warehousing. Guarantee of the quality of our services is our long term cooperation with OMEGA S.A., a recognized and widely accredited company in the market of transportation.

We specialize in the field of insuring merchandise, which is of significant importance in the global commerce, providing this way protection to our customers for any kind of damage and/ or loss.

This way each and every customer can find all the necessary services in our company and cooperate exclusively with us whilst creating a loyal and trustworthy partner.

Our company follows with great consistency any new developments in the ever developing commercial and brokering practice, while being in the center of any breakthroughs in the field of brokering, insurance and transportation. The great in-depth knowledge of the Social and National broker legal situation gives us the competitive advantage to provide for our customers trustworthy advice concerning broker matters, valid information and excellent customer service.